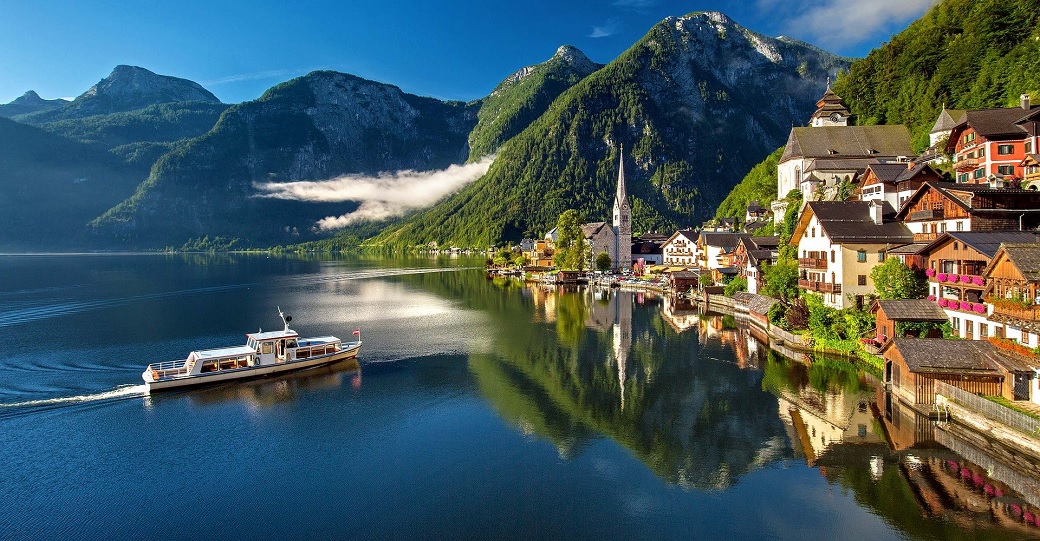 September 2012

Since 1955, the year in which Austria declared independence after being occupied by the Allied Forces, the economy has progressed at a rapid rate and is one of the most advanced economies in the West.
Austria is a member of a number of organizations such as the EU, EMU and the OECD.
Austria's trade trade deficit reached EUR 8.59 billion in 2011.
In 2011 the public debt was 72.1% of the GDP.
The service sector contributes approximately 69% to the Austrian economy, industry approximately 29% and the balance has its source in agriculture and forestry at about 2%.
The main exports from Austria comprise machinery and equipment, clothing and toys.
The main imports to Austria are machinery and equipment, chemicals and fuel.
Austria's main trading partners are Germany, Italy and the USA.
In 2011, some 30.5% of exports were to Germany.



Exports to Italy accounted for some 6.8% and approximately 5% of exports were to the Switzerland.
The main imports into Austria in 2011 were from Germany (approximately 41%) Italy (approximately 7%) and from Switzerland (approximately 6%).
From the aspect of natural resources, oil, wood, copper, salt, zinc, lead and more are to be found in Austria.
An analysis of the main indices shows that the GDP in Austria increased by approximately 2% -3% per annum in 2010- 2011.
Inflation in these same years increased from 0.4% in 2009 to 3.6% in 2011.
The unemployment rate forecast for Austria for 2011 is 4.2% and is expected to rise to 4.6% in 2012.
The per capita GDP in Austria is higher than that of the UK, Germany and Japan.

According to the CIA factbook the per capita GDP (PPP) was 41,200 dollars in 2011 compared with a world average of $ 12,000 per capita.