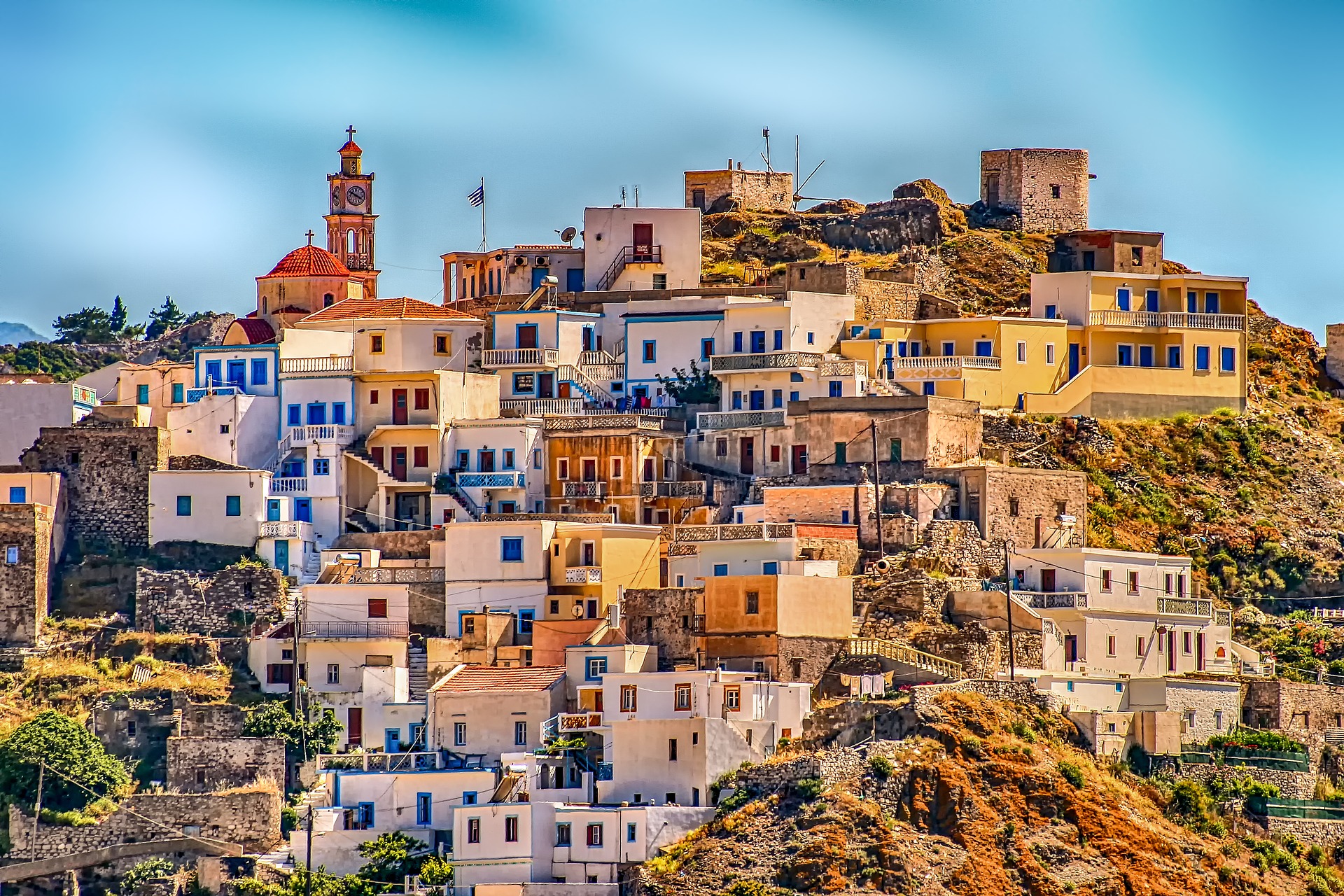 Greece extends over 131,940 square kilometers. For the sake of comparison, that is the size of New York State.
There are more than 2,000 islands in Greece of which some 200 are inhabited.
Population growth in recent years is comparatively low with an annual growth of 0.2%.
The population is relatively young, with only some 17.7% of the population being over the age of 65.

Greece is mainly bordered by sea but has land borders with the following countries as follows:

To the west - the Ionian Sea.
To the east - the Aegean Sea and Turkey.
To the north - Albania, Bulgaria and Yugoslavia (Macedonia).
To the south - the Mediterranean Sea.



The longest border is with Bulgaria - 494 km.
The shortest border is with Turkey - 206 km.
Population density in Greece is approximately 80 people per square KM and the total population is some 10.36 million.
From the religious aspect, approximately 98% are Greek Orthodox.
Greek is the official language; English is in common use among the young and business people.
It is estimated that some 4 million Greeks live overseas, some 2 million in the United States of America.