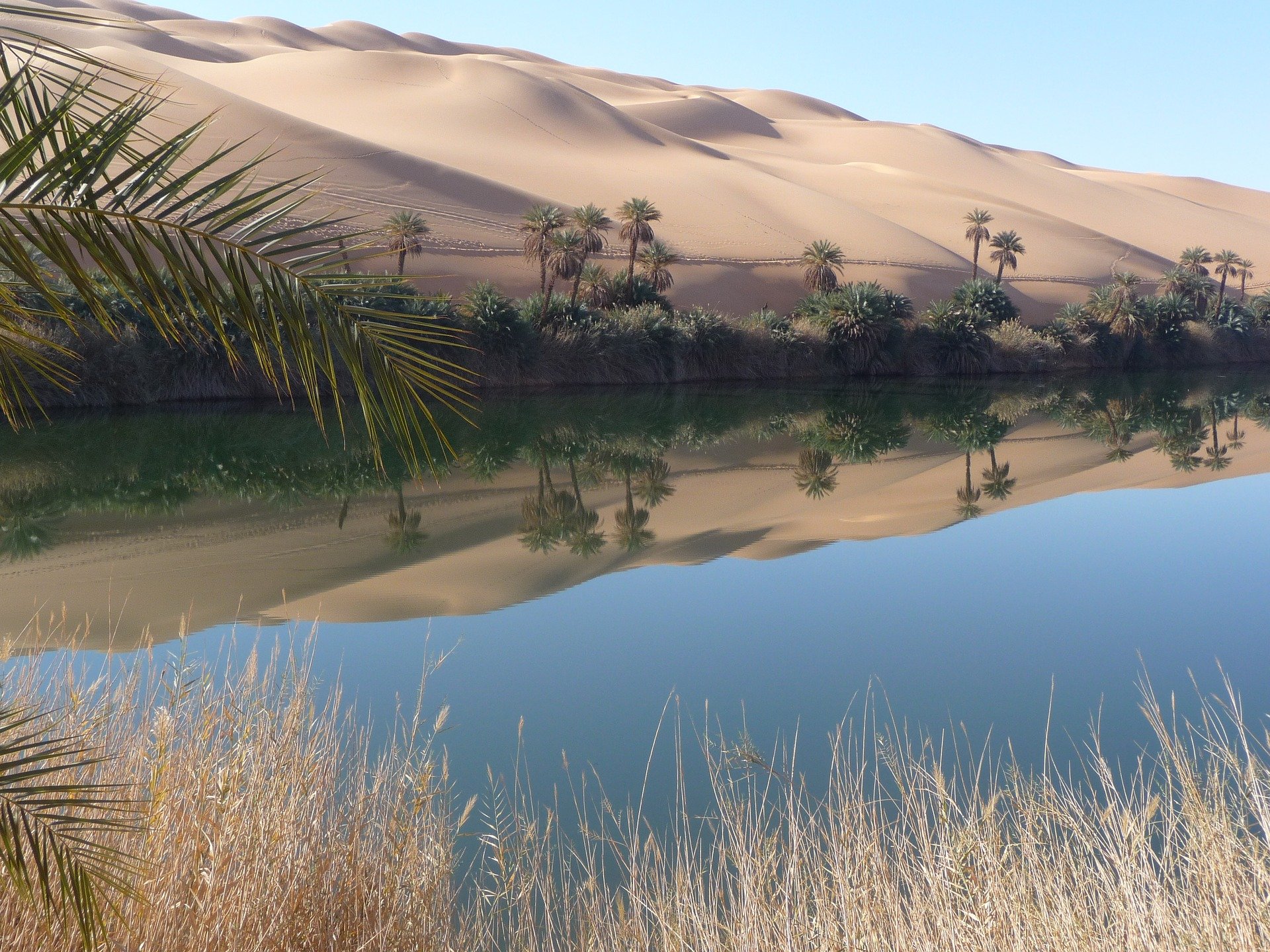 Tripoli
Tripoli, or Tarabalus Al-Gharb (Tripoli of the West in Arabic) built comparatively recently in 1833 by Yussef Gurgi is the major city and commercial capital of Libya.
Tripoli's climate is Mediterranean with hot dry summers, cool winters and modest rainfall.
Weather tends to be variable, influenced by the Sahara Desert and the Mediterranean Sea.
The old walled city of Tripoli, the Medina, is one of the classical sites of the Mediterranean. Tripoli population (2023) is 3.072 million residents.




Benghazi
Benghazi is the second largest city in Libya and a major commercial center.
It is situated on the eastern end of the Gulf of Sirte, The city today shows little evidence of its ancient heritage, resulting from its destruction during the World War II. Benghazi population (2023) is 1,207,250 residents.




Misurata
Misurata lies on the coast of the Mediterranean Sea 211 km East of Tripoli and 825 km west of Benghazi.
Misurata is the third largest of the Libyan cities with a population of 984,000 residents. (2023)
Misurata City is one of the trade centers that the Phoenicians started building in the 10th century BC on the northwestern part of the Libyan coast.
It is now three thousand years old.
Misurata's strategic location makes it an important point of trade within Libya.
Misurata has relatively new infrastructural facilities including upgraded roads, electricity and communications.
Many national companies such as the Libyan Ports Company, Iron and Steel Company, the Libyan publishing, distribution and Advertising Company operate out of Misurata.
It also has branches of locally and privately owned banks.
Misurata's market economy is augmented by light manufacturing industries, textiles, hardware, handicrafts, carpets, weaving, and pottery.
It is linked by the coastal highway that connects Tripoli with Banghazi and Cairo.
Misratah is an educational centre with several seminaries, a technical college, a primary-teacher-training institute and hospital facilities.