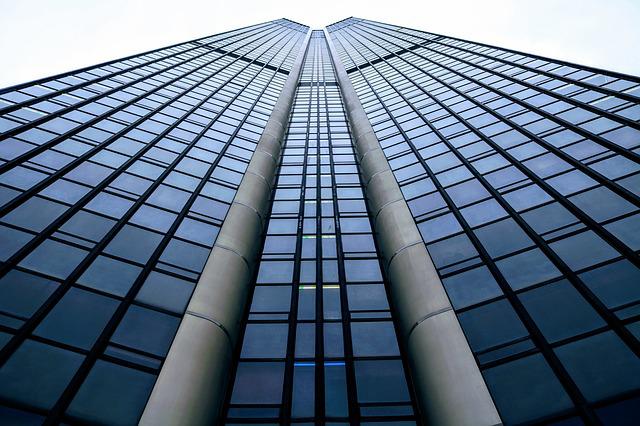 Commercial property tax is a levy paid by a property owner to government agencies, and it's usually a pre-determined percentage of profits generated within a specified period.
Failure to pay the correct amount of taxes may attract heavy penalties or fines from the government.
You can handle your commercial property income tax returns by yourself. However, you can reap more benefits by hiring tax consultants.
These are professionals who specialize in tax law and related financial services.
They will take full responsibility for calculating and filing your business tax returns.
This gives you more time to concentrate on the management of your business while helping you save on property taxes.
So, make sure you select a suitable partner.
Here are important things to consider when choosing a commercial property tax consultant.
Qualifications And License

Several people out there claim to provide tax consulting and related services.
However, some of them aren't qualified or licensed to do so.
One of the best ways to know whether you're hiring a professional tax consultant is to ask for qualifications and a practicing license.
Anyone who wants to provide tax consultancy services must hold a bachelor's degree in accounting, finance, or related fields.
Some have a certified public accountant (CPA) certification.
Such an individual should be registered with a recognized professional body and have a license.
Avoid any person offering tax consulting services without the right qualifications and proper license or credentials.


Level Of Experience

You'll likely find several qualified and licensed commercial property tax consultants.
However, they might not be of much value if not experienced.
If you want better results, make sure you select an experienced consultant.
Experience grows over time.
Therefore, a tax consultant who has provided commercial property tax consultancy services for many years is more likely to have a wealth of experience than a fresh graduate.
For this reason, you might want to find a professional who has been in the profession for a reasonable period.

Fee Charged

The fee is another vital consideration when selecting a commercial property tax consultant.
This is important because there's no pre-determined formula for charging for tax consulting services.
Tax experts have their own way of calculating fees.
While some commercial property tax consultants charge too high, others charge a fair amount.
Strive to work with a tax professional who can accommodate your budget.
For instance, if you're on a tight budget, select a tax consultant with reasonable rates.

Quality Of Services

Hiring a commercial property tax consultant with the lowest fee may be practical because it allows you to minimize expenses.
However, it'd be wise not to compromise the quality of services.
Some tax consultants with low fees aren't experienced and might not provide premium services.
Therefore, if you want better results from a tax consultant, you might have to shell out more money.
It's also important to note that a high professional fee isn't necessarily a reflection of the best services or advice.
Some commercial property tax consultants may attach a high price tag to their services to attract clients' attention but provide mediocre services.
Research to find a professional who offers high-quality tax services at a reasonable price.

Online Reviews

If you value convenience when looking for a commercial property tax consultant, you may utilize the internet and modern technologies.
They'll enable you to connect with a suitable tax professional from the comfort of your home or office.
Apart from that, the internet allows you to compare the rates or fees of different tax consultants before selecting one.
You'll likely find the best deal on the market.
Despite the many benefits of searching for a commercial property tax consultant online, the process isn't always smooth, and sometimes, it can be a disaster.
This is true, especially when you hire a person who isn't trustworthy or not committed to delivering excellent services.
Be wary of scammers whose only intent is to steal your personal information to commit fraud such as identity theft or access your bank account.
You need to read the reviews of previous clients before hiring any commercial property tax consultant you meet online.
Online reviews will help you determine the reputation of the tax professional you plan to hire.
Many positive reviews could indicate a reputable professional and vice versa.
So, make sure to hire a tax consultant who has established an excellent reputation.
Takeaway You may consider getting an expert to help lower your property tax.
In addition, hiring an experienced tax consultant gives you more time to focus on the growth of your business.
Consider the crucial factors explained in this article to ensure you select the right commercial property tax consultant.
Homepage | Security Policy | Terms of Service



Note: The information in this site is for general guidance only. Users of this site are advised to take professional advice before taking practical tax decisions.
Please read our terms of service before entering this site.